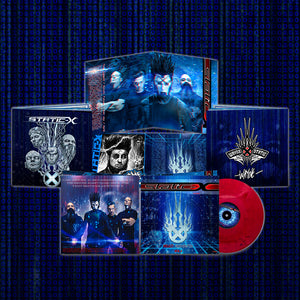 Project Regeneration Volume 2 Vinyl Record
Project Regeneration Vol 2 is a collection of 13 brand-new Static-X songs which contain the final vocal performances & musical compositions of founding vocalist Wayne Static, along with the original Wisconsin Death Trip lineup featuring Tony Campos (bass), Koichi Fukuda (guitars) and Ken Jay (drums). The new album was produced by the band's current vocalist/guitarist Xer0 and mixed/mastered by long-time collaborator Ulrich Wild and is the 2nd installment of the 2-part release.

Contains:
- Full-length album on limited red vinyl
- Gatefold packaging
Also includes a digital download of the album upon release and all singles as they are released.
This product ships release week Jan 26, 2024